The first summer after my husband and I were married, he left for a week long camping trip.  I am not one of those wives who loves having the house all to herself and the hours seemed to dredge by as I waited for his return. While he was away, I passed the time by planning a romantic getaway to the quaint little town of Calistoga. We were in for a week of wine tasting,  massages, shopping, and a luxurious stay at a small Bed and Breakfast just outside of town.
Upon arriving at the B&B, we noticed several rusty vehicles lining the path to the home and a weird sewage smell.  In spite of our reservations, my husband suggested I go in and check out the place  As I exited the car, I was greeted by a very large dog.  I apprehensively made my way to the "office." The owner was an older woman with long messy grey hair, wearing a flowery house dress and slippers.  She sat at a desk that was piled with coffee stained papers  and dirty ash trays. She greeted me with a cough and a face full of smoke from the cigarette that dangled  between her lips. The "office" looked like something from  an episode of, "Hoarders Buried Alive."  She had her assistant escort me through a narrow path  to our "suite." Well, it was an experience that we laugh about now, but needless to say we canceled our reservation and set out to find a place to stay.
I knew where I wanted to stay, as I had obsessively been looking at the possibilities for over a week.  I also knew that my first choice was rather expensive for our taste. As we drove through the quaint little town,  I saw it! The Cottage Grove Inn……
It was exactly how I pictured it.  I was too nervous to voice my dreams of staying, so I sat in silence as my hubby pulled into a motel….. I hate motels. I gave him a disdainful and disappointing look and we headed back towards town. As we passed the cottages again, I mustered up the nerve to say, "Babe, stop here!" He stopped, but the look on his face told me he knew this amazing place was out of our price range.
Before he could voice his worries, I made a quick dash for the office. To our surprise, the lady at the front desk was very familiar with the run down B&B we had originally reserved. She told me  the owner  brings half eaten boxes of chocolates to the inn at Christmas time, as a way to sway the inn keepers into recommending her B&B when the cottages do not have vacancies. She felt so bad for our inconvenience that she gave us a huge discount on our stay and take a look at our amazing suite.
It was absolutely perfect. After settling in, we were off for a wine/chocolate tasting tour of Castillo Di Amorosa. If you have never been, this is a must on your vacation bucket list.
We finished the day with a lovely dinner at the historic Calistoga Inn  and a leisurely lover's stroll through town.
We spent the next few days exploring the surrounding area. We visited  Chandon for champagne tasting. We went on bike rides and spent an evening enjoying live music at the local Friday night farmers market.
Hydro Bar and Grill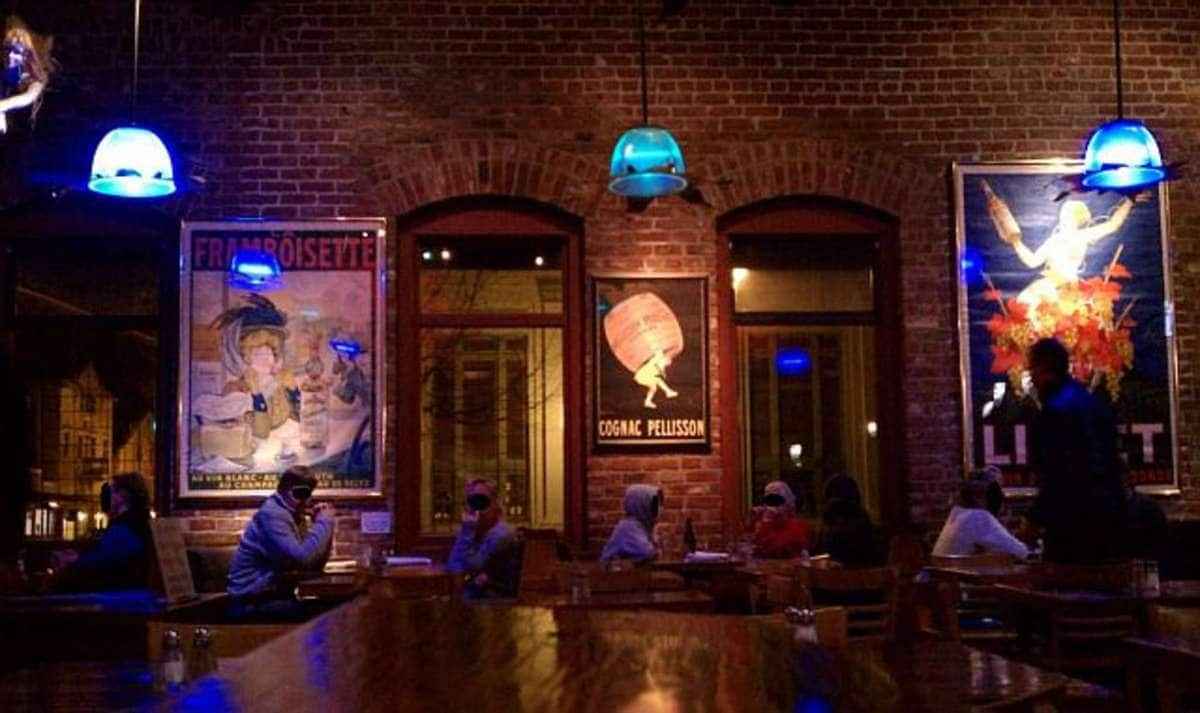 On our last night we dined at the Hydro Bar for a feast of small plates. It was a culinary adventure of "firsts" for me.  I experienced my first taste of raw oysters, ceviche, and mussels. With laughter, playful conversation, and adoring looks for one another we started our walk back to our cottage. On the way we noticed  a tree filled with ribbons with notes written on them. We stopped so I could add a note   professing my love for my wonderful husband. It was a night to remember and I didn't want it to end. My love  had spoiled me with his undivided attention, fine dining, new experiences, luxury, and love. What more could a girl ask for……..except to plan our next getaway.
Is there a special someone in your life. Calistoga CA. is the perfect place to set the mood for romance. Just pack a bag and let me do the rest. Contact me at Invest in Memories Travel AgenCy
XOXOXO Sending you hugs and wishes and all that comes from living "The Good Life."
Au Revoir
GB